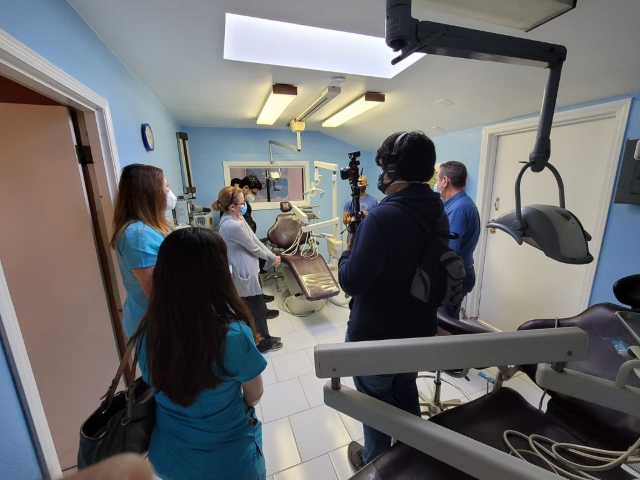 At the end of April of the current year, the U.S. company BeamHealthcare, through Fundación Esperanza Contigo A.C., donated telemedicine equipment to four foster homes in Tijuana, Mexico.
BeamHealthcare is a company of providers, administrative leaders and analysts who share a vision of equality in healthcare. They offer individualized clinical telemedicine programs that provide medical care anywhere through telehealth partnerships.
At Fundación Esperanza Contigo, we believe that in order for all children and young people to be the best version of themselves and not to be defined nor their future by the circumstances in which they are born, they must first be able to meet their basic needs such as health. This is why the telemedicine program's main mission is to open the doors to quality medical care.
The equipment was properly installed in Casa Hogar La Gloria, Casa Hogar La Esperanza, Casa Hogar Colina de Luz and Casa Hogar Belen. It was a day full of challenges and good results. After the installation, Sarjoo Patel, representative of Beamhealthcare, gave an induction to the volunteer doctors and the caregivers of the foster homes for the correct use and maintenance of the telemedicine equipment.
Fundación Esperanza Contigo, A.C. focuses on providing opportunities and fostering a good quality of life for abandoned children and young people so that they can dedicate themselves to building their future and become the leaders of the next generation, contributing favorably to society and causing positive changes in their community and in themselves. To join this cause, click here.